Profile Detail
Name: Deepti
Age: 38
Location: australia
Weight Loss: 9 Kgs
Overall Inch Lose: 6''
Profile Detail
Name: Harpreet kaur
Age: 24
Location: mohali
Weight Loss: 8 Kgs
Overall Inch Lose: 6''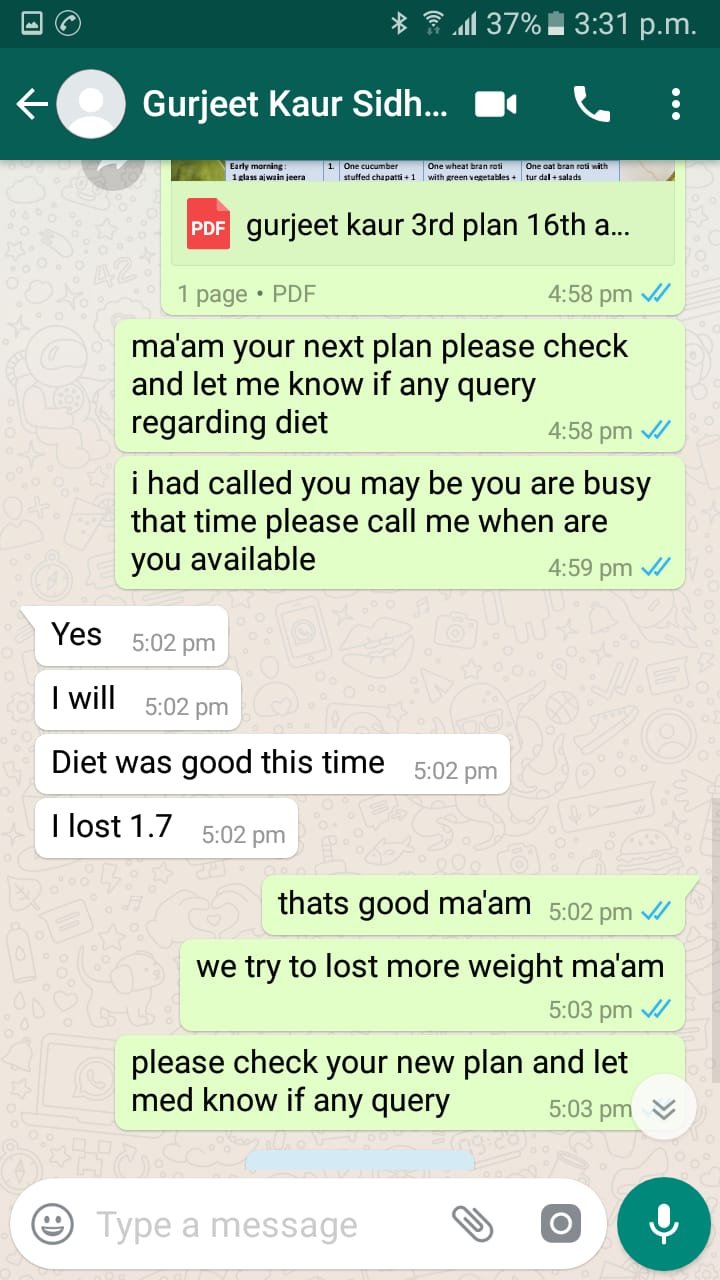 Profile Detail
Name: Vandana
Age: 30
Location: Chandigarh
Weight Loss: 12 Kgs
Overall Inch Lose: 6''
Profile Detail
Name: bhavneet kaur
Age: 29
Location: mohali
Weight Loss: 10 Kgs
Overall Inch Lose: 6''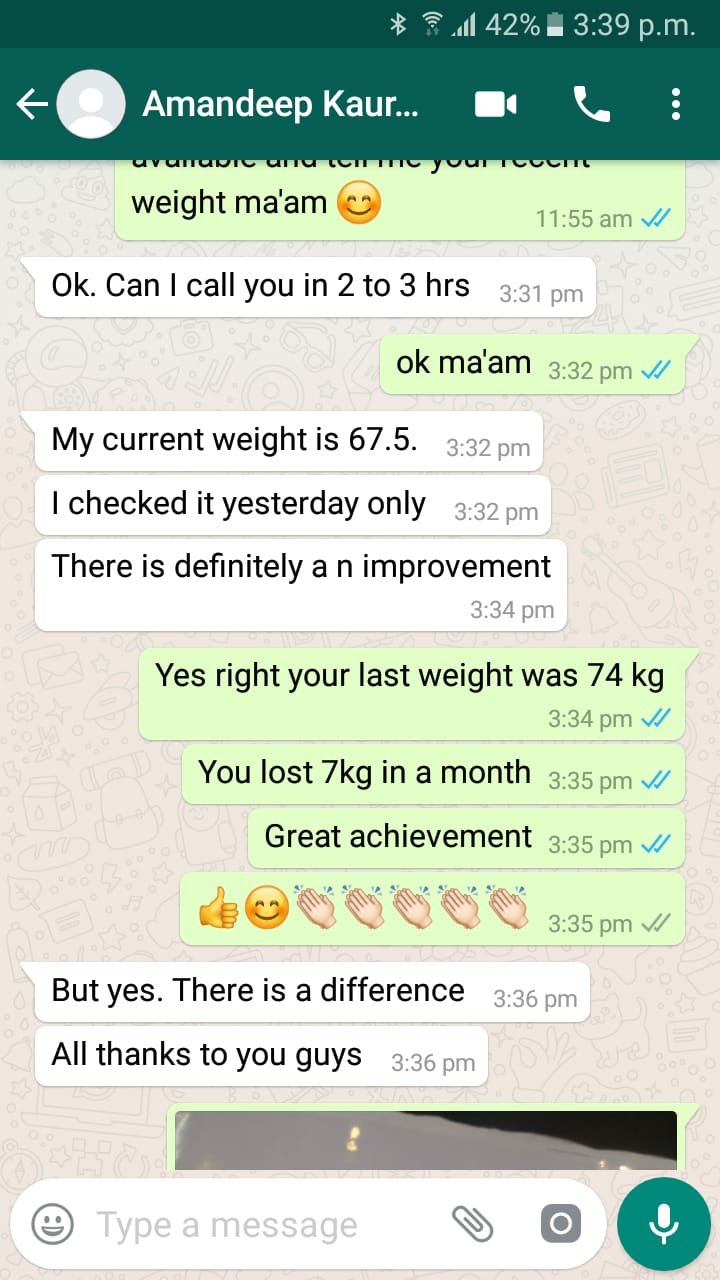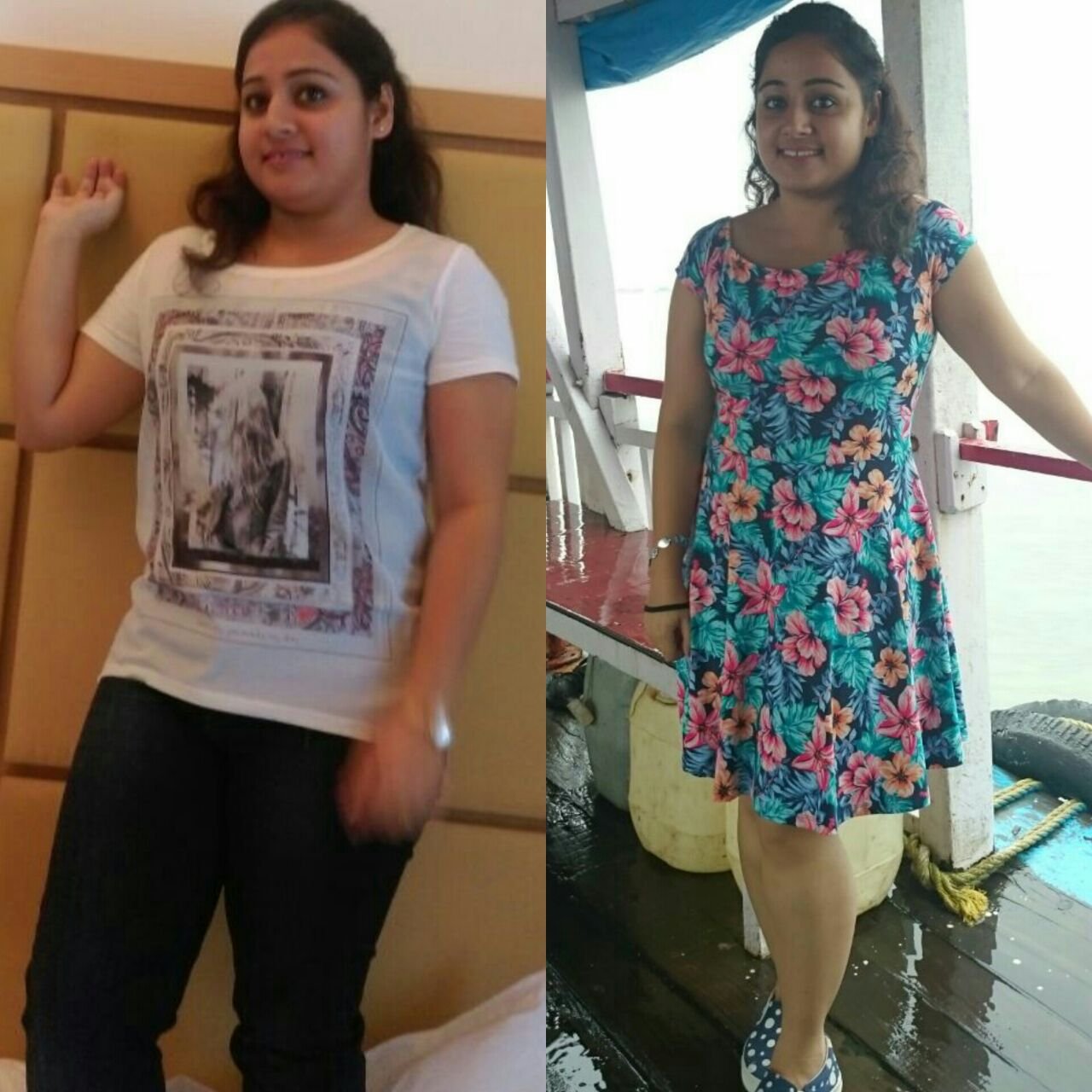 Profile Detail
Name: parul
Age: 38
Location: Online
Weight Loss: 9 Kgs
Overall Inch Lose: 6''
Profile Detail
Name: taran
Age: 27
Location: Amritsar
Weight Loss: 10 Kgs
Overall Inch Lose: 6''
Profile Detail
Name: parul
Age: 24
Location: Mohali
Weight Loss: 12.5 Kgs
Overall Inch Lose: 6''
Profile Detail
Name: garima
Age: 30
Location: Chandigarh
Weight Loss: 9 Kgs
Overall Inch Lose: 6''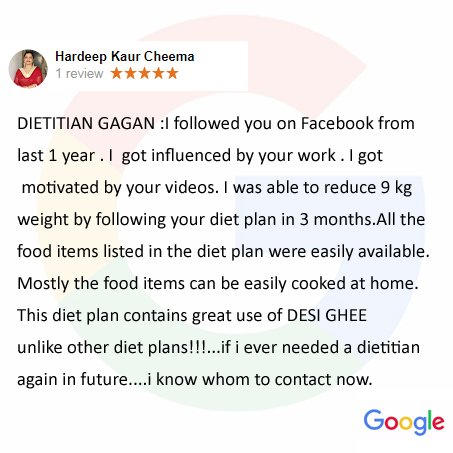 Profile Detail
Name: Aarti
Age: 34
Location: Online
Weight Loss: 8 kgs
Overall Inch Lose: 6''
Profile Detail
Name: Aarti
Age: 34
Location: Online
Weight Loss: 8 kgs
Overall Inch Lose: 6''
Profile Detail
Name: Parminder Kaur
Age: 22
Location: Mohali
Weight Loss: 7 Kgs
Overall Inch Lose: 6''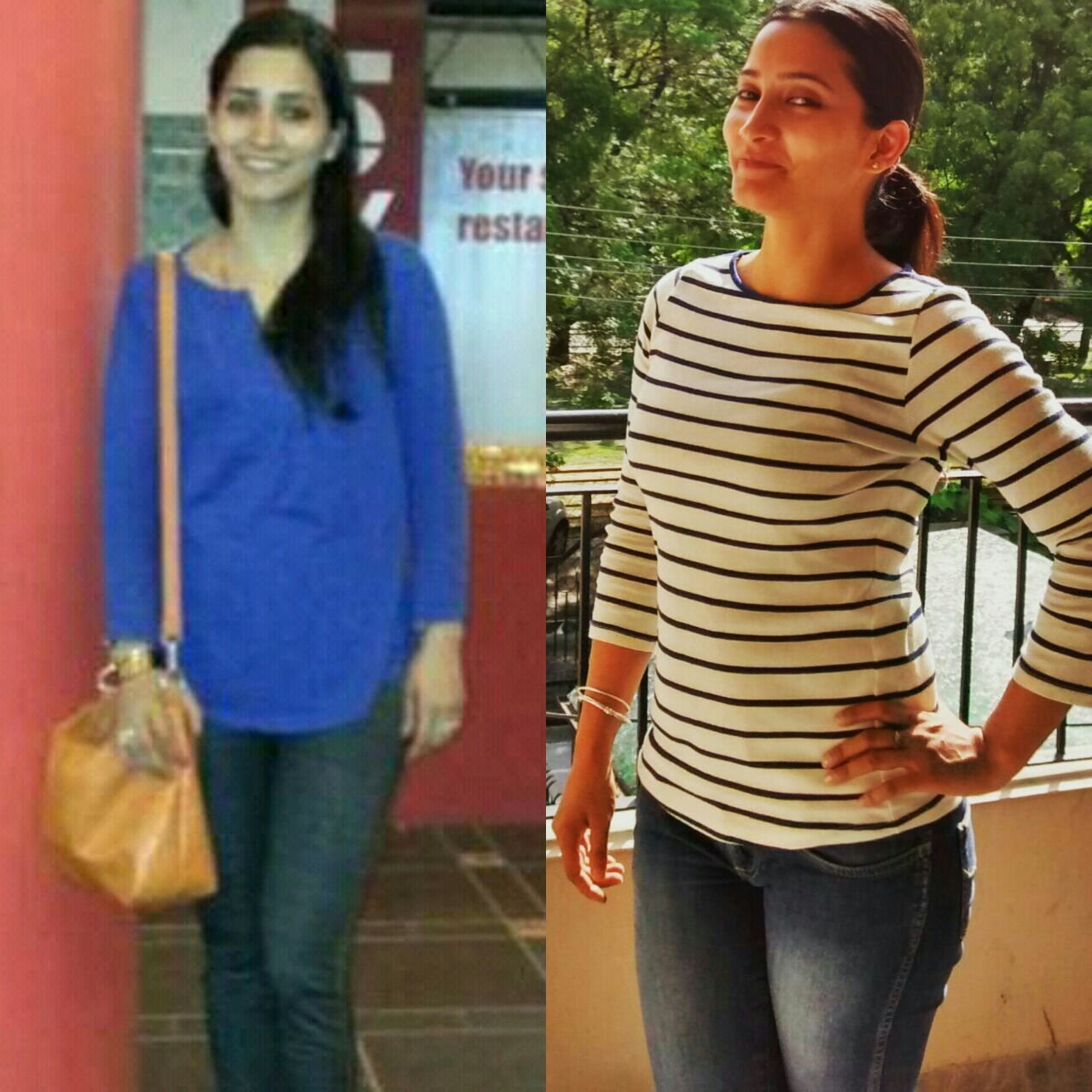 Profile Detail
Name: Deepika
Age: 30
Location: Chandigarh
Weight Loss: 7 Kgs
Overall Inch Lose: 4''
Profile Detail
Name: Nikita
Age: 24
Location: Mohali
Weight Loss: 13 Kgs
Overall Inch Lose: 7''
Profile Detail
Name: Geet Kiran
Age: 33
Location: Mohali
Weight Loss: 14 Kgs
Overall Inch Lose: 6''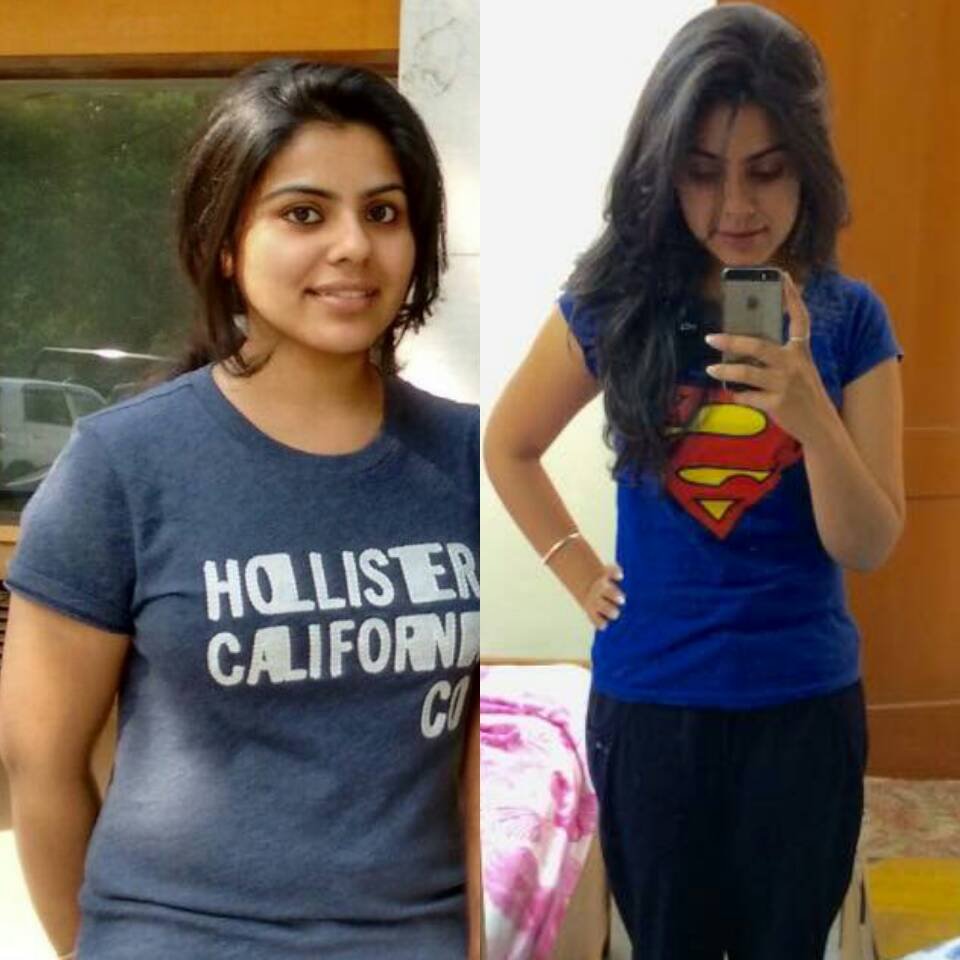 Profile Detail
Name: Harpreet Kaur
Age: 26
Location: Mohali
Weight Loss: 6 Kgs
Overall Inch Lose: 4''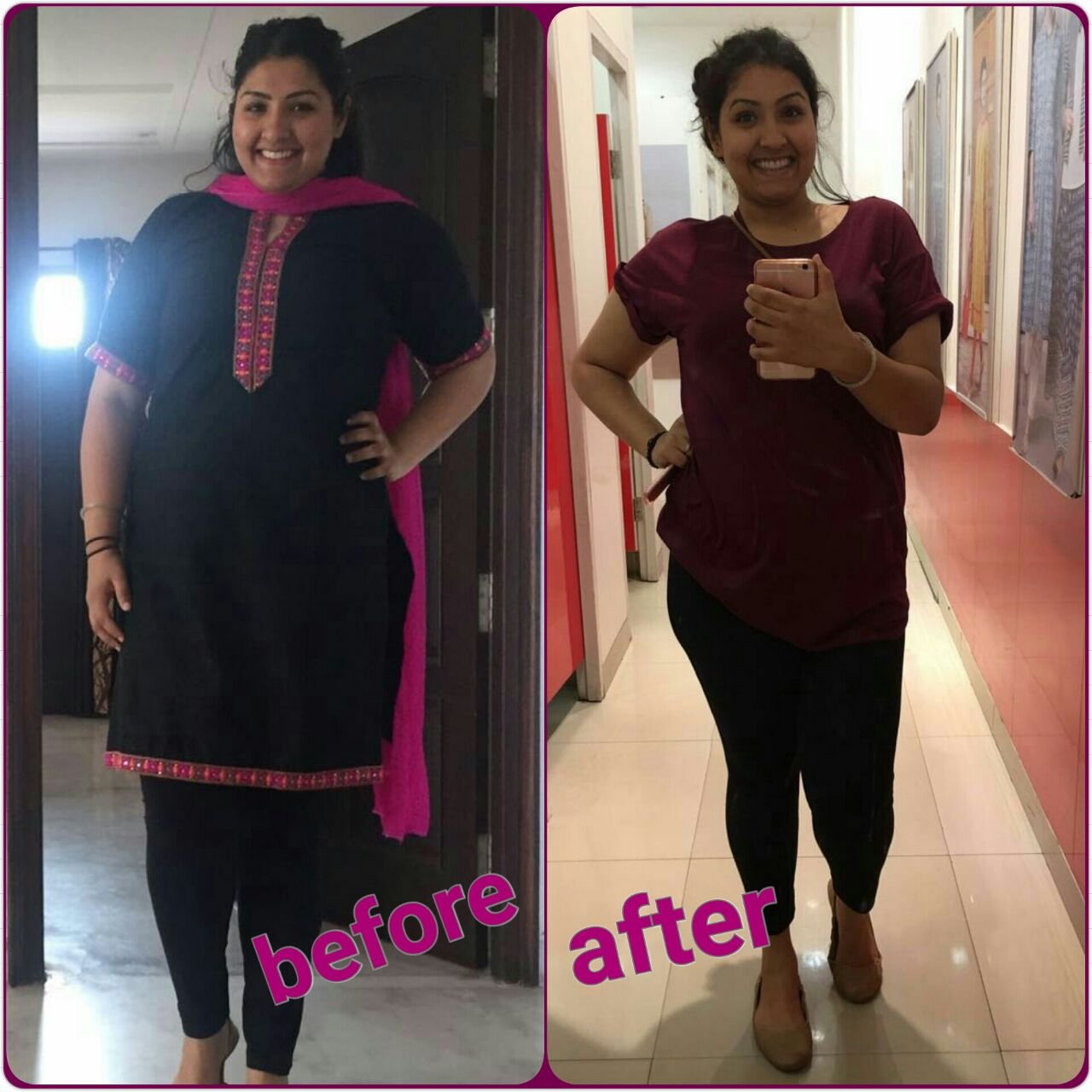 Profile Detail
Name: Jyoti Saini
Age: 30
Location: Mohali
Weight Loss: 15 Kgs
Overall Inch Lose: 9''
Profile Detail
Name: Mandana
Age: 38
Location: Chandigarh
Weight Loss: 9 Kgs
Overall Inch Lose: 6''
Profile Detail
Name: Drishti
Age: 28
Location: Chandigarh
Weight Loss: 5 Kgs
Overall Inch Lose: 4''
Profile Detail
Name: Mandana
Age: 38
Location: Chandigarh
Weight Loss: 9 Kgs
Overall Inch Lose: 6''
Profile Detail
Name: Mandana
Age: 38
Location: Chandigarh
Weight Loss: 9 Kgs
Overall Inch Lose: 6''
Profile Detail
Name: Mandana
Age: 38
Location: Chandigarh
Weight Loss: 9 Kgs
Overall Inch Lose: 6''
Profile Detail
Name: Mandana
Age: 38
Location: Chandigarh
Weight Loss: 9 Kgs
Overall Inch Lose: 6''
Profile Detail
Name: Mandana
Age: 38
Location: Chandigarh
Weight Loss: 9 Kgs
Overall Inch Lose: 6''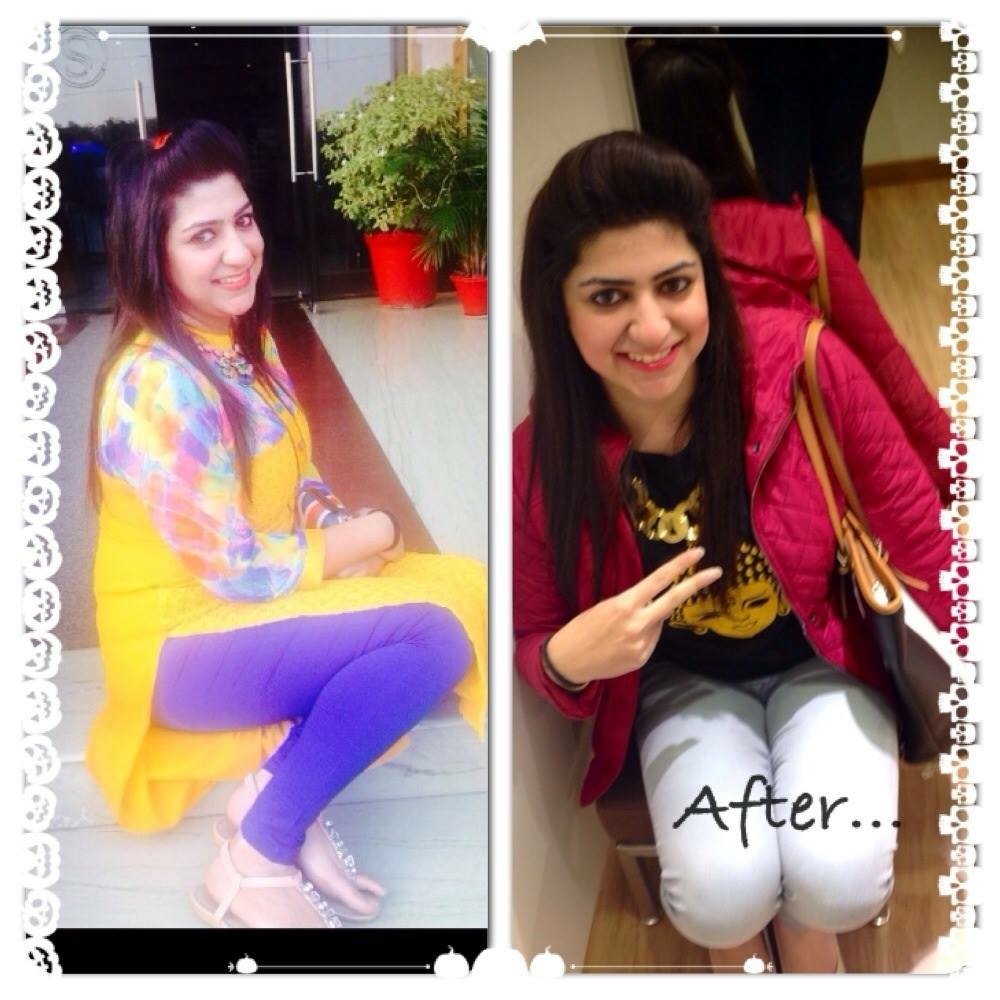 Profile Detail
Name: Shilpa
Age: 30
Location: Chandigarh
Weight Loss: 6Kgs
Overall Inch Lose: 4''
Profile Detail
Name: Mandana
Age: 38
Location: Chandigarh
Weight Loss: 9 Kgs
Overall Inch Lose: 6''
Profile Detail
Name: Mandana
Age: 38
Location: Chandigarh
Weight Loss: 9 Kgs
Overall Inch Lose: 6''
Profile Detail
Name: Shilpa
Age: 33
Location: Mohali
Weight Loss: 40 Kgs
Overall Inch Lose: 15''
Profile Detail
Name: Mandana
Age: 38
Location: Chandigarh
Weight Loss: 9 Kgs
Overall Inch Lose: 6''
Profile Detail
Name: Jahnvi
Age: 24
Location: Chandigarh
Weight Loss: 8 Kgs
Overall Inch Lose: 5''
Profile Detail
Name: Mandana
Age: 38
Location: Chandigarh
Weight Loss: 9 Kgs
Overall Inch Lose: 6''
Profile Detail
Name: Harsimran
Age: 38
Location: Australia
Weight Loss: 5 Kgs
Overall Inch Lose: 3''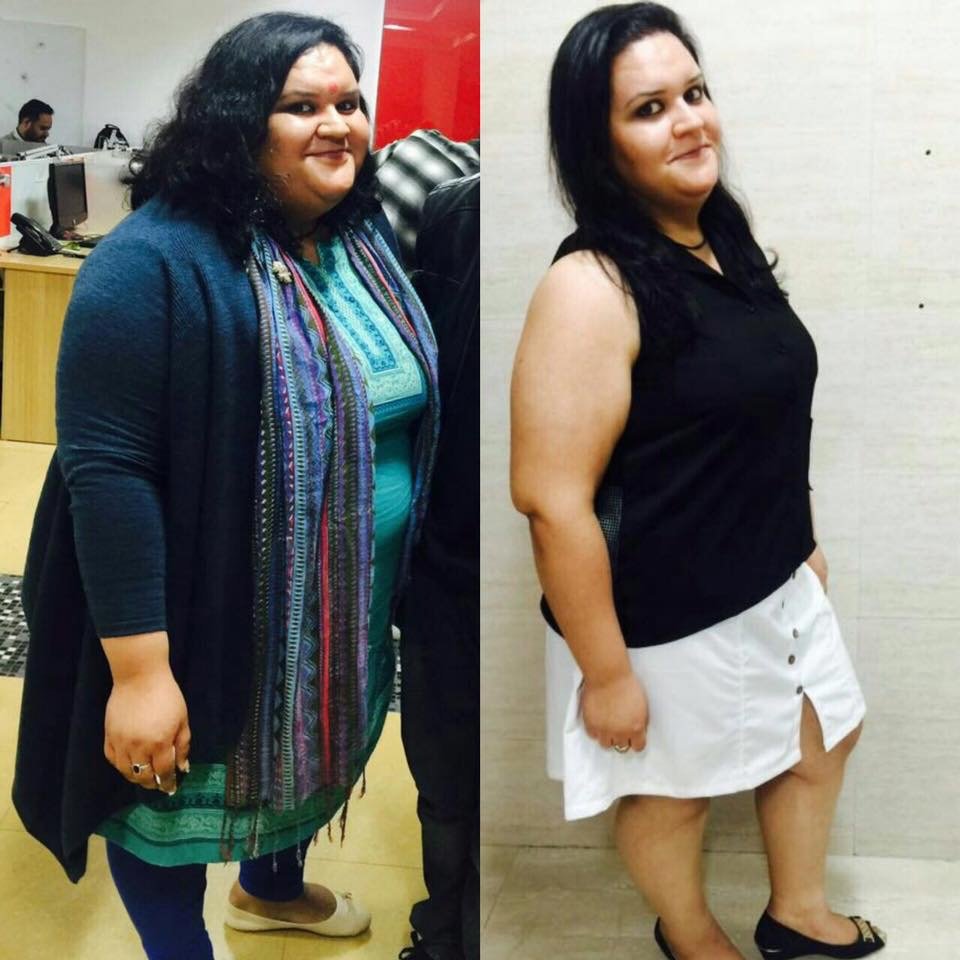 Profile Detail
Name: Shilpa
Age: 38
Location: Mohali
Weight Loss: 10 Kgs
Overall Inch Lose: 6''
Profile Detail
Name: Mandeep Kaur
Age: 29
Location: Zirakpur
Weight Loss: 8 Kgs
Overall Inch Lose: 5''
Profile Detail
Name: Mandana
Age: 38
Location: Chandigarh
Weight Loss: 9 Kgs
Overall Inch Lose: 6''
Profile Detail
Name: Rubina
Age: 32
Location: Chandigarh
Weight Loss: 8 Kgs
Overall Inch Lose: 4''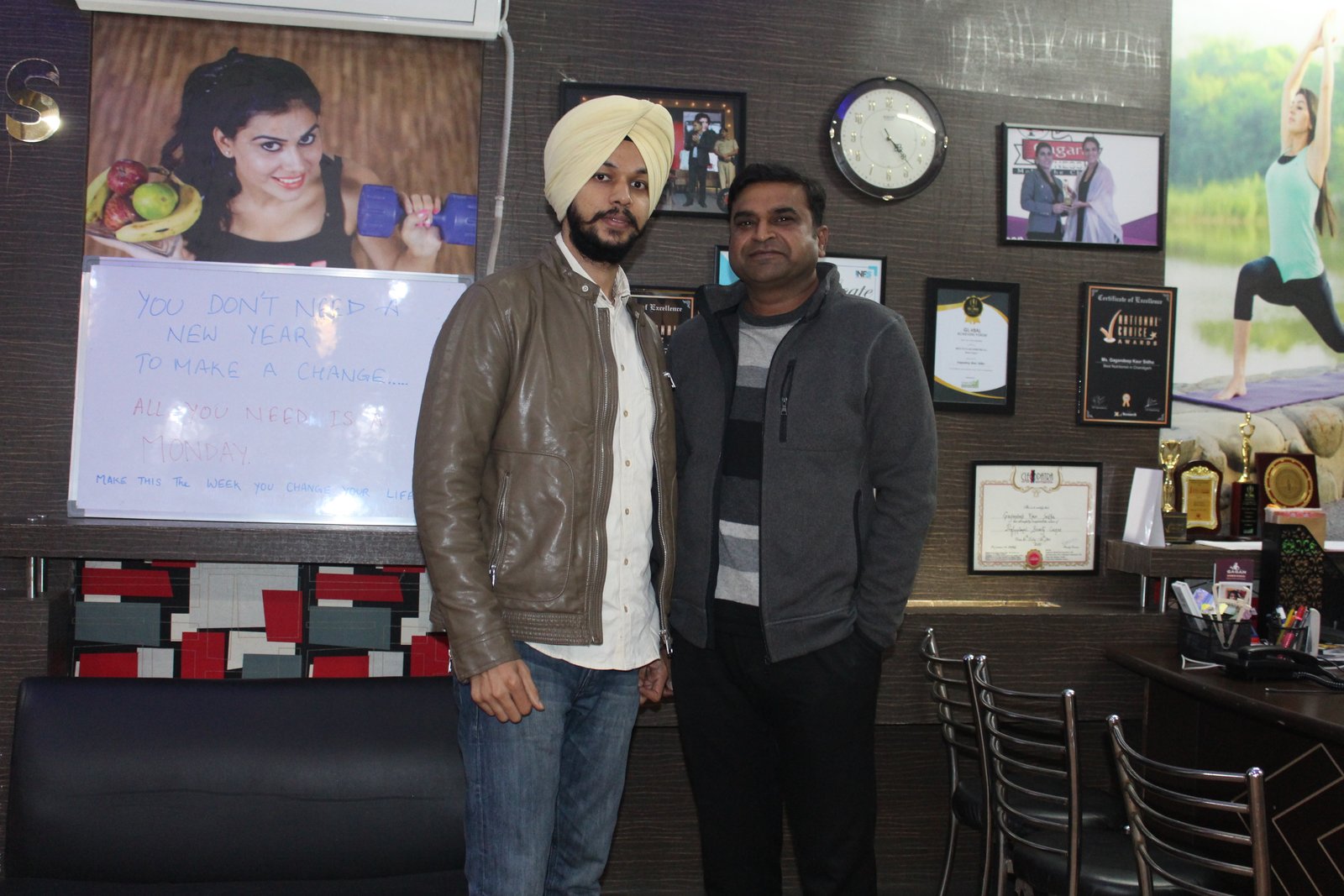 Profile Detail
Name: Sandeep Singh
Age: 36
Location: Chandigarh
Weight Loss: 11 Kgs
Overall Inch Lose: 6''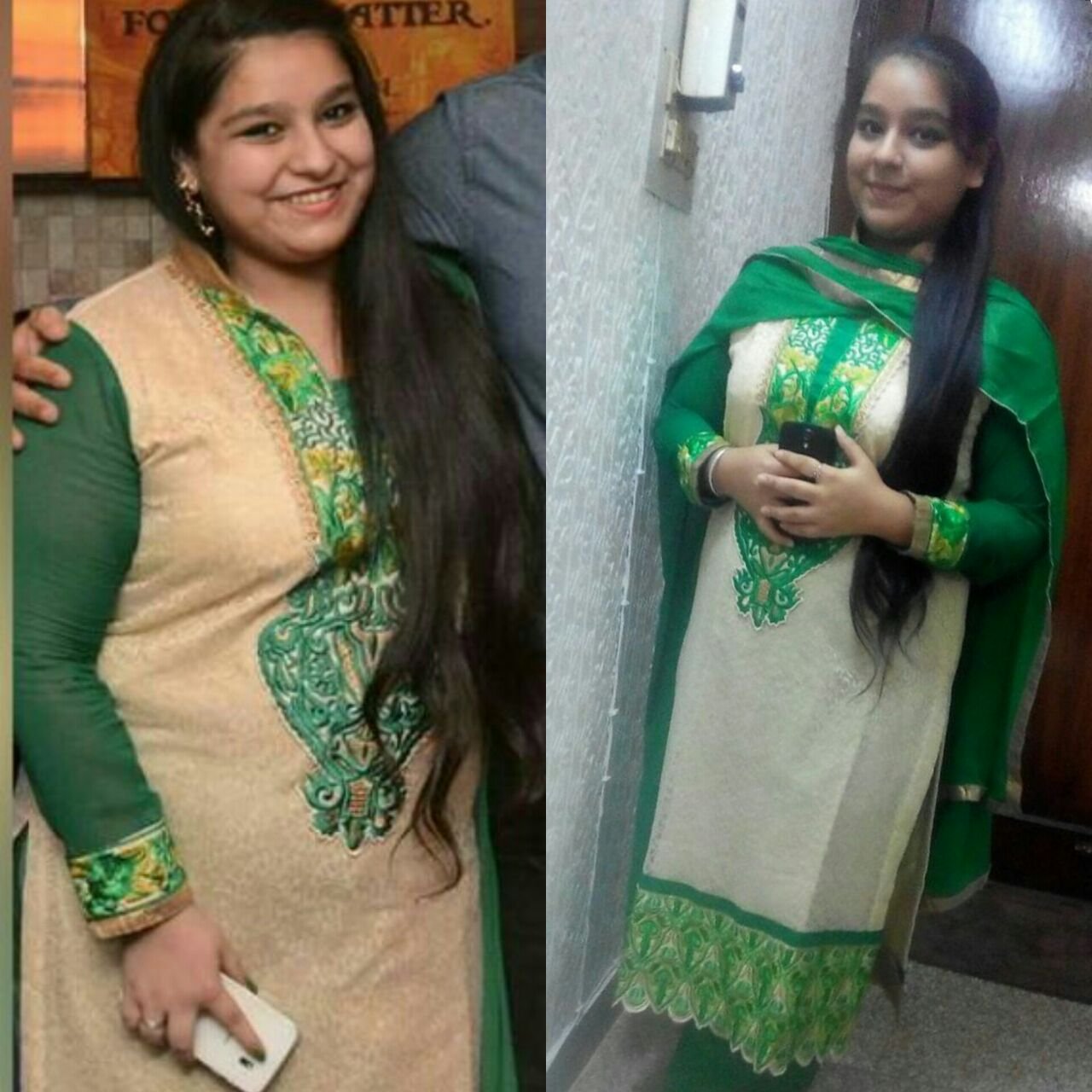 Profile Detail
Name: Jasleen Kaur
Age: 20
Location: Mohali
Weight Loss: 8Kgs
Overall Inch Lose: 6''
Profile Detail
Name: Jaspreet Kaur
Age: 26
Location: Mohali
Weight Loss: 10Kgs
Overall Inch Lose: 4'''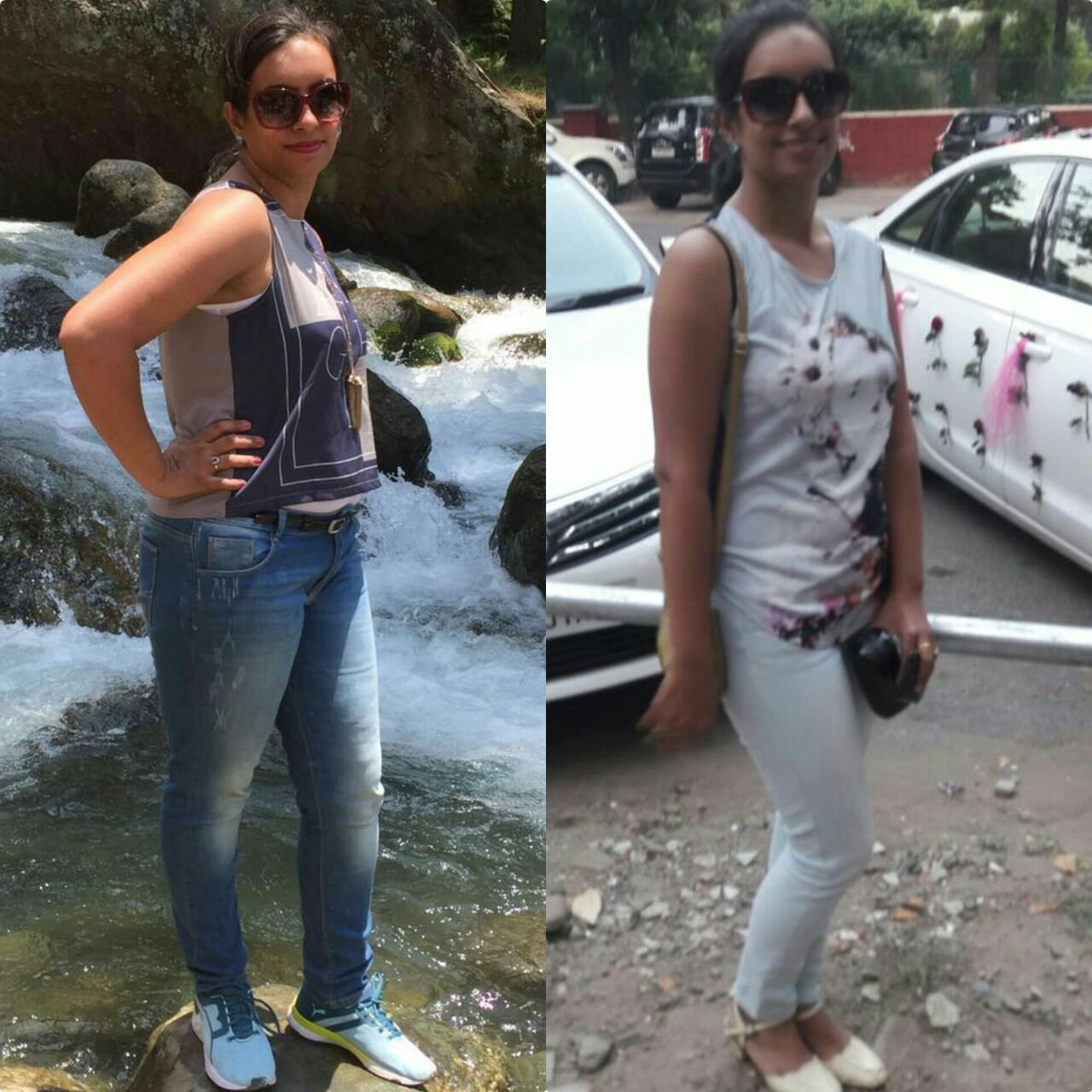 Profile Detail
Name: Meenal kalra
Age: 32
Location: Mohali
Weight Loss: 11 Kgs
Overall Inch Lose: 7''
Enrol Online - Representative

Gagan Fitness Representative will call you within 12 hrs for further Discussion.

Enrol Online - allotted Dietitian

Once enrolled the allotted Dietitian will be in touch within 12 hours.
Title

The Dietitian will be Sending Diets plans after every 14 days. (made by Dt.Gagan)

Enrol Online - Support

Weekly Follow up calls from our dietitians & get best Support through out your plan.